p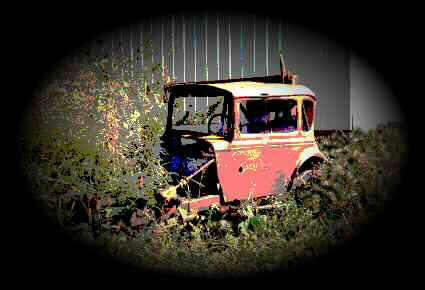 THIS PAGE IS DEDICATED TO ALL OF THE VINTAGE STOCK CAR BUILDERS!! YOU WHO SPEND HOURS AT SWAP MEETS, AUCTIONS, SALVAGE YARDS, AND SOMETIMES EVEN BARN YARDS, TO FIND JUST THE RIGHT PART FOR THAT RACING PROJECT. IT'S A LOT OF BLOOD, SWEAT, AND TEARS.....OH, WHO ARE YOU FOOLING...WE'RE HAVING SO MUCH FUN YA ALMOST HATE TO LET THE REST OF THE WORLD IN ON IT!!!!!!




HERE ARE A COUPLE OF PHOTOS THAT KYLE WILLINGHAM SENT IN. KYLE AND HIS DAD, RANDY, ARE RESTORING THIS NCRA SUPER MODIFIED. THIS IS JUST AFTER THEY HAULED IT HOME.
SOMEONE ALONG THE LINE HAD BUTCHERED IT BY TRYING TO MAKE A 4 BAR SPRINTER OUT OF IT. WHAT A MESS! CHECK IN NEXT MONTH FOR A COUPLE OF PICTURES OF THIS CHASSIS JUST WEEKS BEFORE IT WAS ORIGINALLY PICKED UP BY RANDY BACK IN THE 70'S!

MAKE SURE TO CHECK BACK NEXT MONTH TO SEE MORE OF WHAT RACERS ARE UP TO OUT IN THE GARAGE!

GET THOSE PICTURES OF YOUR PROJECT SENT IN SO WE CAN ALL JOIN IN ON THE FUN!!

OR SNAIL MAIL ME AT:
RON COON MOTORSPORTS
8552 LAKEVIEW DRIVE
OMAHA, NE 68127