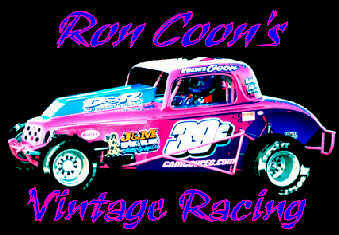 <![if !vml]>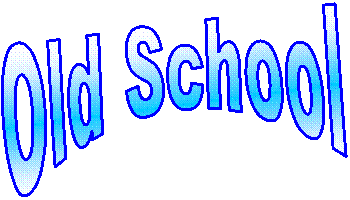 <![endif]>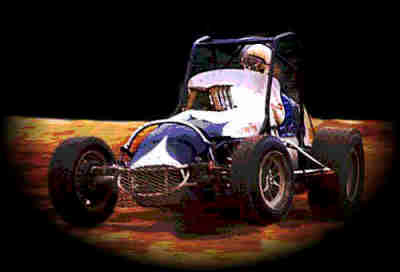 <![if !vml]>

<![endif]>


WELCOME BACK VINTAGE FANS TO ANOTHER INSTALLMENT OF MY OLD  DAYS 
RECOLLECTIONS. LAST MONTH WE TOLD YOU ABOUT ONE OF OUR FAVORITE RACERS 
WHO MADE THE WASHINGTON COUNTY FAIRGROUND TRACK IN MARIETTA, OHIO
ONE OF OUR FAVORITE TRACKS IN THE 1950'S. THIS MONTH LET ME SHOW YOU 
ANOTHER REASON I LIKE IT.
WHILE FEW WILL ADMIT IT, MOST RACE FANS (ME INCLUDED) DO ENJOY  SEEING
SOME ACTION WHEN ATTENDING RACES. AT MARIETTA, THERE ALWAYS
SEEMED TO BE PLENTY OF ACTION. WHILE TO THESE EARLY DAY RACING
PIONEERS THERE WAS A THING CALLED MONEY (NOT MUCH OF IT), THE COSTS
INVOLVED IN RACING WERE SMALL COMPARED TO OUR MODERN DAY RACING.
AND, A WASTED CAR NOW AND THEN WAS REALLY NO BIG DEAL. MOST OF THE
PARTS WERE FOUND IN THE LOCAL JUNKYARDS AND MANY OF THE PARTS WERE
EVEN FREEBIES, ESPECIALLY IF PICKED UP AT NIGHT FROM AN UNSUSPECTING
MAN. CAN YOU BELIEVE A DAY WHEN THESE OLD COUPES WERE PLENTIFUL? WHERE 
HAVE THEY ALL GONE?
ONE WRECK THAT OCCURED AT THE FAIRGROUNDS IS STILL TALKED ABOUT AMONG
OLD TIMERS. aT THE TIME IT HAPPENED IT WAS A REALLY HOT TOPIC. BEING
AT A FAIRGROUND THERE WERE OF COURSE HORSE BARNS ON THE SITE. JUST OFF
THE #3 TURN A ROW OF CONCRETE BLOCK BARNS FOR THE 4-LEGGED ANIMALS SAT
CLOSE TO THE TRACK. THE ONLY PROTECTION WAS THE TWO BOARD HIGH, WOODEN
GUARDRAIL. EVERYONE KNEW THAT ONE DAY THE BIG ONE WOULD HAPPEN. ON
THIS PARTICULAR SUNDAY AFTERNOON, WHAT MANY FANS HAD ANTICIPATED FOR A 
LONG TIME HAPPENED. THREE CARS, FIGHTING FOR POSITION AND NONE OF THE
DRIVERS WERE GOING TO GIVE IN. THAT MAY HAVE BEEN JUST ANOTHER REASON
THE HORSE PEOPLE AT MARIETTA DIDN'T CARE VERY MUCH FOR THE CAR PEOPLE.
I WOULDN'T HAVE WANTED MY HORSE TO BE IN THAT BARN THAT DAY. NO HORSES
INJURED. THREE RACE CARS TOTALED. ONE BROKEN ARM. HURT FELLINGS AND
PROBABLY A FEW FISTICUFFS AFTER THE FACT. AND, A FEW CONCRETE BLOCKS,
WELL, LET'S JUST SAY IT PUT A HOLE IN ONE END OF THE BARN. THOSE WERE
THE DAYS, THE GOOD OLD DAYS!
ON THE WEEKEND OF JUNE 11-12, 2005, THE AMERICAN ANTIQUE RACING
ASSOCIATION (AARA) WILL BE APPEARING AT WASHINGTON COURT HOUSE, OHIO. 
IF ANY FANS OF OLD DAY RACING HAPPEN TO BE IN THE AREA, A VISIT TO THE
FAIRGROUND IN WCH WOULD BE A MUST. THE AARA WILL RUN EXHIBITION TYPE 
RACES ON THE BIG MILE TRACK BOTH AFTERNOONS AND IT'S ALWAYS ONE OF THE
BETTER AARA SHOWS.
AARA FEATURES THE OLD OPEN WHEEL BIG CARS, MODEL T ROADSTERS, AND 
MIDGETS. AND, ADMISSION TO THE BIG COVERED GRANDSTANDS IS FREE FOR ALL
FANS. BE SURE TO STOP BY AND TALK TO THE AARA ANNOUNCER, STUMPY STONE
AND TELL HIM HOW YOU FOUND OUT ABOUT THIS SHOW. YOU'LL BE GLAD YOU
TOOK THE TIME.
UNTIL NEXT MONTH,
HAMMER DOWN!!!
keep it old school!!!
 Jimmie Carmichael
 
 

 if you have a question or comment for jimmie send him an email!!!